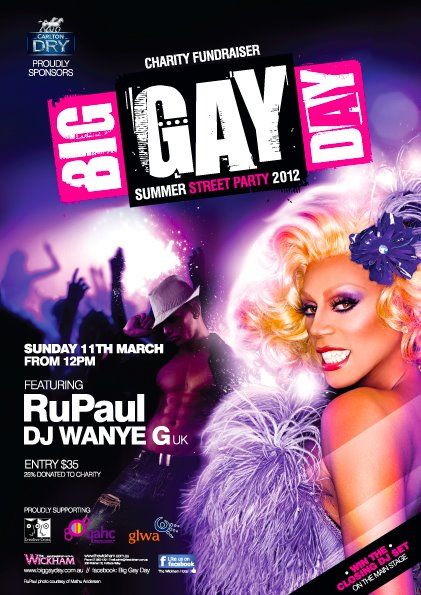 After three successful shows in Australia (two in Sydney and one in Melbourne) RuPaul's final performance on his 2012 Australian tour will be this Sunday (March 11) in Brisbane as part of the annual Big Gay Day celebration.
The show is at the The Wickham Hotel and RuPaul is scheduled to perform at 9:15 PM as the official closing act.
Do you plan on going to the show? We need your help with photos, videos and setlist! Please send us an
e-mail
if you want to help us out.